Sights & Sounds: Forge FC 0-1 Pacific FC – 2021 CPL Final
---
Pacific FC is your new Canadian Premier League champion.
Pa-Modou Kah's side captured their first North Star Shield over two-time defending champions Forge FC 1-0 at Tim Hortons Field in Hamilton, Ont.
Alessandro Hojabrpour's second-half near-post header was all that the Tridents needed on a tense evening that saw the third-ranked side take the bragging rights from a condensed season.
Here are your sights and sounds, with photos from David Chant/Chant Photography, for Sunday's monumental final.
---
RELATED: HIGHLIGHTS: Pacific FC crowned Canadian Premier League champions with 1-0 win vs. Forge
---
Game time ⚽️ #CanPL pic.twitter.com/5vxHtUivPN

— Canadian Premier League (@CPLsoccer) December 5, 2021
Here we go pic.twitter.com/p9g6Zfobdx

— Kristian Jack (@KristianJack) December 5, 2021
GOAL 🔱@PACIFICFCCPL OPEN THE SCORING 💥

Alessandro Hojabrpour gets his head on the end of a pseudo-corner FK, beating @ForgeFCHamilton GK Triston Henry to give his team a 1-0 lead at the hour mark!#CanPL 🍁 | 🔴 https://t.co/hishXepRT3 pic.twitter.com/BmPMwmIiAm

— OneSoccer (@onesoccer) December 5, 2021
Scenes as @Pacificfccpl take the lead pic.twitter.com/rHPsU3GEoS

— Kristian Jack (@KristianJack) December 5, 2021
Absolute scenes in Hamilton#CanPL l @Pacificfccpl pic.twitter.com/tqRmh8tmy4

— Canadian Premier League (@CPLsoccer) December 5, 2021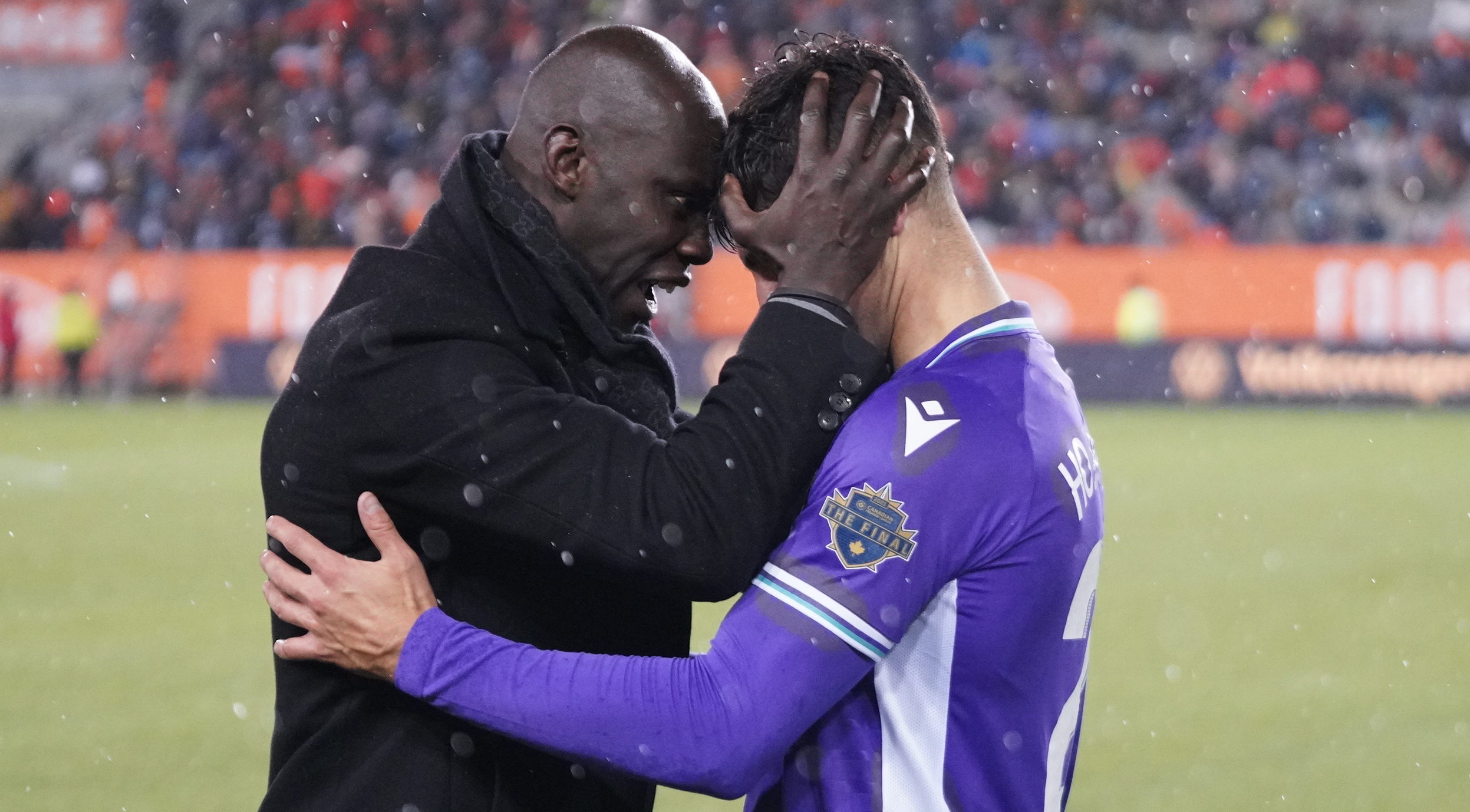 Winners pic.twitter.com/sHFBkmSBGr

— Kristian Jack (@KristianJack) December 5, 2021
The North Star Shield belongs to Vancouver Island 🔱

CONGRATULATIONS, @PacificFCCPL 💜#CanPL | #ForTheIsle | 📺 https://t.co/hishXepRT3 pic.twitter.com/vaEq0KQyOW

— OneSoccer (@onesoccer) December 5, 2021
The North Star Shield has a new home 🔱 #CanPL l @Pacificfccpl pic.twitter.com/KDM7djaVAx

— Canadian Premier League (@CPLsoccer) December 6, 2021
🍾#CanPL l @Pacificfccpl pic.twitter.com/1ozUVGRmWO

— Canadian Premier League (@CPLsoccer) December 6, 2021