2022 Coaching Staff – Mark Village and Armando Sá
Mark Village and Armando Sá have been named as part of Pacific FC's coaching staff ahead of the 2022 Canadian Premier League season.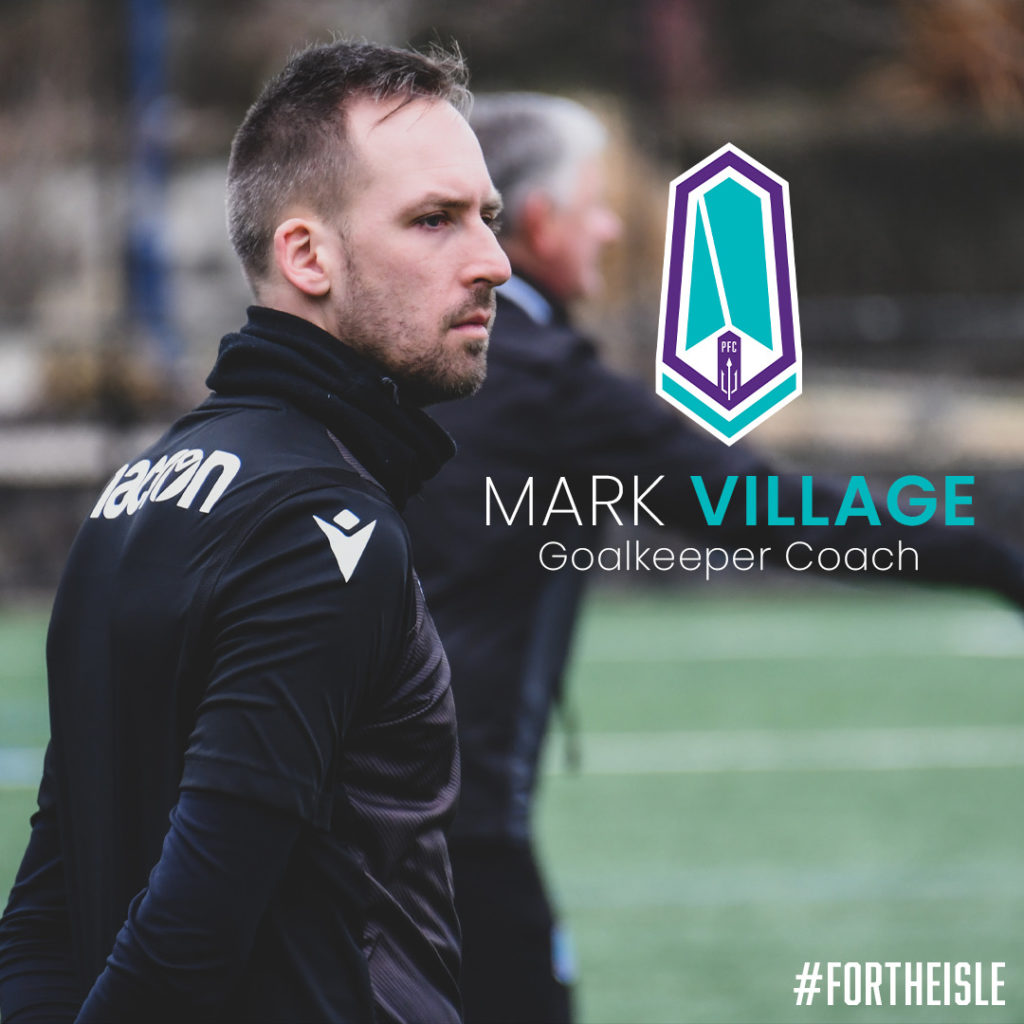 Village returns for his third season as head goalkeeper coach and Sá joins as the assistant coach.
Village, 30, is very familiar to Pacific FC as he enters his fourth year with the club. The former Pacific goalkeeper joined the technical staff after spending the inaugural season as the club's number one. Village has been a valuable part of the club's technical leadership structure along with Merriman as both have been with the club since the very beginning. Although Village retired from professional football in 2020, the former FC Cincinnati and Whitecaps FC 2 player has still filled in on the bench as an emergency backup on occasion.
Currently, first choice goalkeeper Callum Irving is flourishing under Village's guidance. While learning under Village, Irving has established himself as one of the CPL's best goalkeepers; in 2021 the 28 year old kept seven clean sheets, tied for third in the league. Now, Village has also taken Emil Gazdov under his wing after the 18-year-old goalkeeper returned from his loan spell in Germany.
Armando Sá, however, will be an entirely new face on the Pacific FC bench in 2022. Sá arrives at Pacific with an accomplished playing career and extensive coaching resume to his name.
Sá, most often deployed as a right back during his playing career, spent time at multiple high-level clubs in Europe. The former Mozambique international spent most of his career in Portugal, most notably playing for Rio Ave, Braga and Benfica. After leaving Portugal Sá suited up for Villareal and Espanyol in Spain as well as Leeds United in England. During his time with Villareal, Sá helped the Yellow Submarine finish third in La Liga in the 2004-05 season, only behind Barcelona and Real Madrid. Sá moved to Espanyol the next season where he won the Copa Del Rey.
Sá moved into coaching after his professional career came to a close. The 46 year old has been the head coach of many teams, and has even founded his own academy. Since 2019, Sá has been the owner and technical director at PRO11 Soccer Academy in Ontario. Sá is a passionate educator when it comes to soccer and has learned under some of Europe's most esteemed coaches. While with Villareal he played under Manuel Pellegrini, who went on to win a Premier League title with Manchester City, and while at Espanyol he furthered his studies under Ernesto Valverde, who later won two La Liga titles with FC Barcelona. Sá holds UEFA A Coaching Licence and Canada Soccer A License.
Merriman, heading into his first season as head coach, will rely on the expertise of Village and Sá to help re-energize the squad for another difficult season. Luckily, after paying his dues as an assistant for multiple years, there aren't many people better equipped to understand the importance of all members of a coaching staff than Pacific FC's head coach.
With Village providing strong institutional knowledge and Sá bringing a fresh perspective, Pacific FC have two valuable pieces of the technical staff in place as the club looks to defend its Canadian Premier League title as well as produce deep runs in both the Canadian Championship and Concacaf League.
2022 Pacific FC Support Coaches : Chris Merriman, Riley O'Neill, Stuart Neely, Vitor da Costa Ferreira and Chris Hinton.
2022 Season Tickets are now available! Stay tuned to pacificfc.ca and follow the club on Twitter, Instagram and Facebook for the latest news.
ABOUT PACIFIC FOOTBALL CLUB
Founded in 2018, Pacific Football Club brings professional football to Vancouver Island. Playing out of a renovated, 6000-seat Starlight Stadium in Langford, the club provides an outlet for Canadian soccer players to compete at the professional level of the sport on home soil.